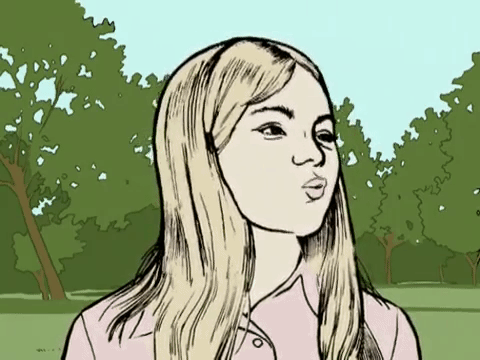 by Nicola Householder and Charlotte Murtishaw
"I can whistle with my fingers, especially if I have a whistle," Mitch Hedberg once deadpanned. Far be he from the whistling virtuoso of Andrew Bird, who CNN once declared a "whistling wonder," though it seems like the childhood sport is all-too oft abandoned, popping up occasionally in the most random of genre. To take a quick but dizzying survey of some of its most memorable moments:
The halcyon twee pop days of 2006 peaked with Peter Bjorn and John's inescapable "Young Folks"; 'Ye was inspired enough by the Swedish band's whistle-driven earworm that he addressed his various spats with the mainstream media over the instrumental. Yet PB&J were far from the first to build a song around whistling; even just a year prior, Juelz Santana had hit the Billboard charts with the far less innocent "There It Go (The Whistle Song)". It had, in the sixties, pervaded movie soundtracks, from the Spaghetti Western stylings of Ennio Morricone to Bernard Herrmann's score for "Twisted Nerve" (which would in turn end up in Kill Bill, before being sampled by young West coast rapper Rob $tone as the base of his Spooks collaboration "Chill Bill".) '60s classical guitar virtuoso Robbie Basho gives master whistler Bird a run for his money, but in the end, it's moments like the famous outro of Otis Redding's "(Sitting on) the Dock of the Bay" that remind us of the simple, unvarnished pleasure of whistling a tune, through good times and bad.
This playlist makes a rough stab at pinning down some of the most critical cameos of whistling in popular music in the past fifty or so years – feel free to get lost in the whistory.
Nicola Householder is a San Francisco-based graphic designer and former college radio DJ for Pratt WPIR. She specializes in print, packaging, and pranks. Find her online at nicolahouseholder.com and @nicolasage.
Charlotte Murtishaw is an American.